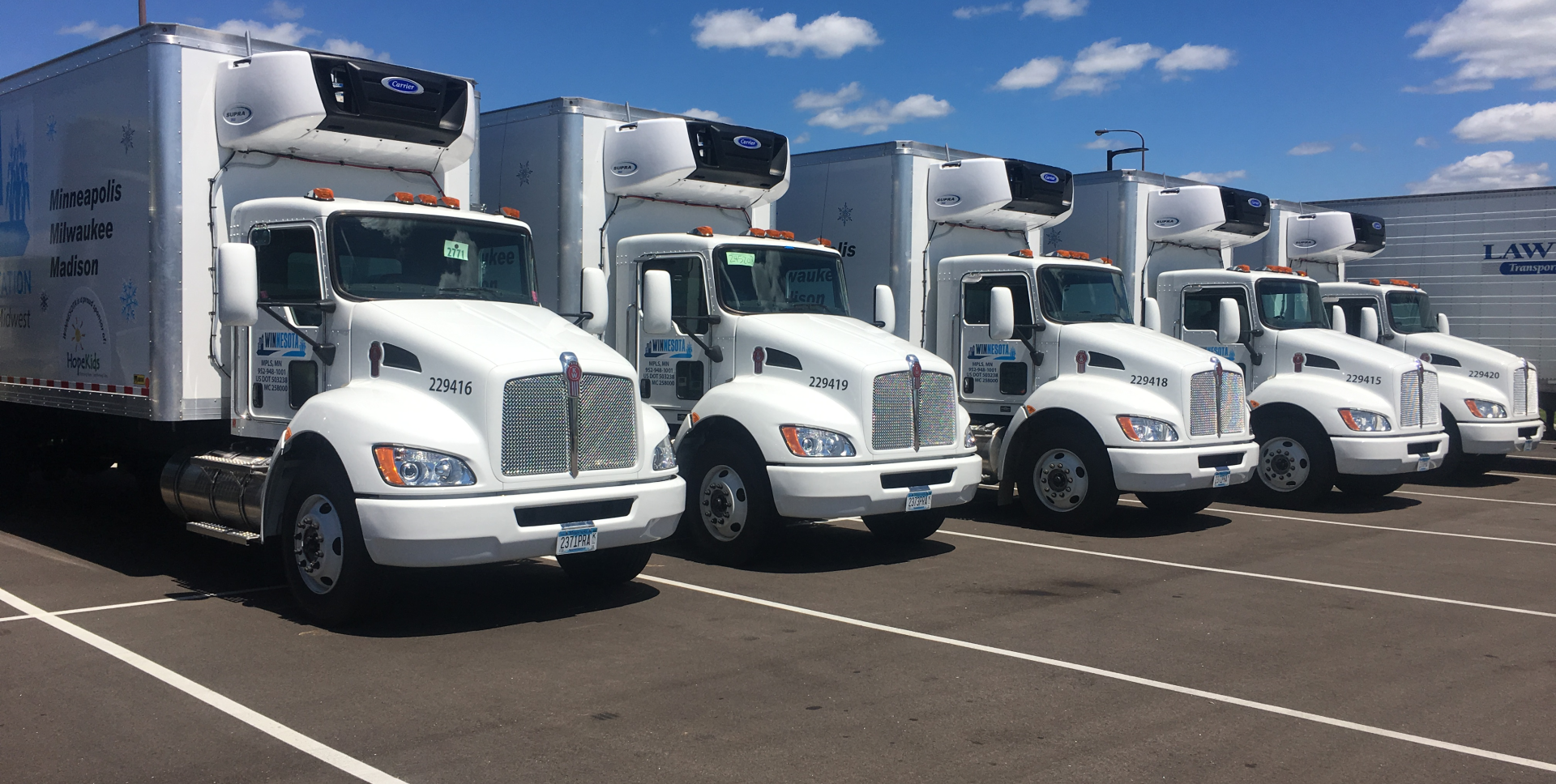 We understand it can be difficult to find the proper warehousing facilities for your company that actually has the right temperature control you need. With more and more companies opening and growing in the Twin Cities metro area, it's important for those same businesses to have reliable refrigerated transportation, last-mile delivery, and the right warehousing with openings to provide the solutions necessary.
Winnesota has a conveniently located warehouse in Eden Prairie, Minnesota to service the entire Twin Cities metro area. Located within the I-494/694 loop, it is central to nearly every final destination you could imagine in the area. This comprehensive warehouse is updated with all of the latest technology to keep it running smoothly and effectively to ultimately protect your goods while they are under our watch. Our warehouses feature specialized ambient, cold and frozen areas to fit the most particular needs for food and other temperature-sensitive goods.
With specialty products, Winnesota understands the need for the right temperatures in our services. Minnesota is known for the cold, and Winnesota is known for the same. Our cold storage facilities are fitted with the most modern technologies available to monitor and track temperature, ensuring your goods are kept as they need to be before they reach their destinations. From frozen to ambient temperature warehousing, our multi-temp facilities are the gold standard of the upper Midwest.
Winnesota provides a host of comprehensive services from our warehouse, including:
Dry Storage
Parts & Pallet Storage
Crossdocking
Fulfillment Services
Distribution Services
Our company prides itself on being a full-service warehousing and distribution operation for businesses in the Twin Cities. It's easy to reach our warehouse off of either the crosstown highway, US-169, US-212 or I-494. From there, connecting to the rest of the transportation corridors in the Twin Cities, your goods are an hour from all of Stillwater, Elk River, and Hastings and even closer for everything in between, including the 20-minute drive into downtown Minneapolis. Having a warehouse you can depend on matters, especially when we cover many other aspects as well. Need comprehensive distribution on a fleet of modern refrigerated vans and trucks? Winnesota has you covered. Looking for holistic fleet management and outsourcing? Winnesota is ready to work with you and do what we've done for our clients for more than 25 years.
Not only does Winnesota have warehouse facilities ready for you in Minneapolis and the Twin Cities metro, we have facilities to serve you in both Hudson and Milwaukee, Wisconsin to better help our customers with regional transportation needs.
If you're in need of warehouse space in Minneapolis or any of our cold transportation, fleet outsourcing or fulfillment services, call us today. Our reps are eager to help find a solution that works for your company.